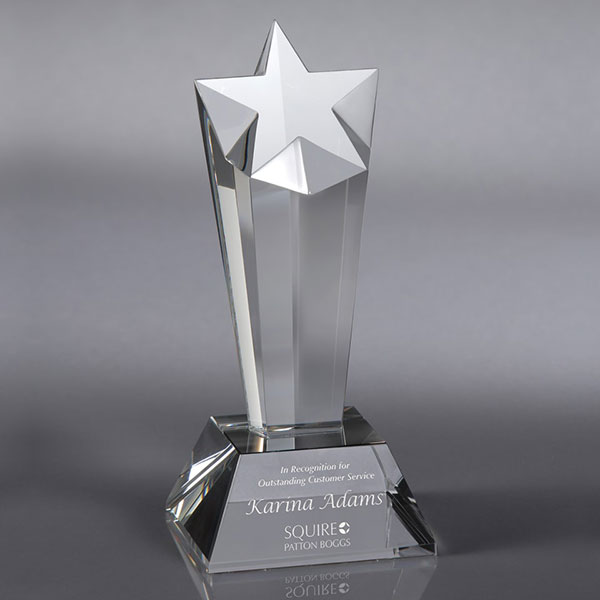 SKU: 650-001
Howard Miller Crystal - Star
Shooting upward head and shoulders above the rest, Premier Star is THE star award. Made of optical crystal as brilliant as a star in the night sky, our skilled artisans made this an award to prize.
Height 9.25" | Width 4" | Diameter 4"
Can be imprinted in three areas: Primary, H. 1.4" x W. 2.5" Sand Etching on base, Secondary, H. 3.5" W. 1" Sand Etching on upper, Secondary, H. 0,09" W. 0.9" Sand Etching on star.
Comes in an elegant 2 piece black presentation gift box.
Additional sizes available, contact us for more information regarding size and color fills.